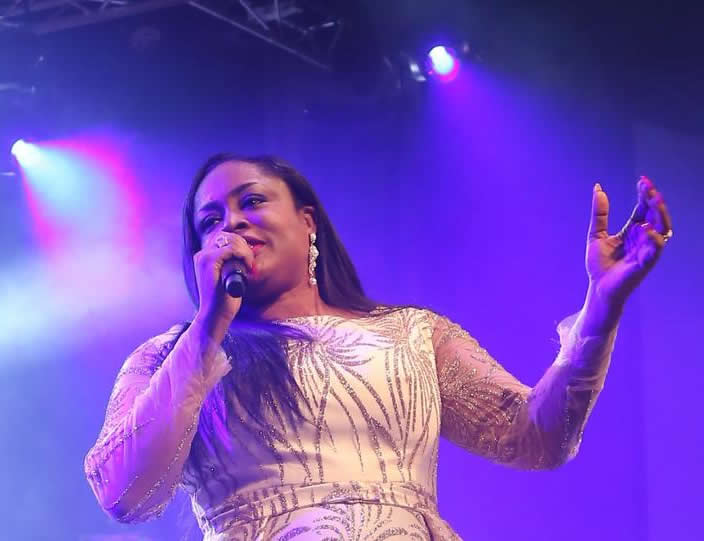 Sinach way Maker, here is Sinach's 2015 release of the gospel anthem "Way Maker."
The world was astonished by the multi-award-winning gospel minister's spirit-filled track, "Way Maker," which was created by Mayo MuziQ.
The song's author, a renowned singer-songwriter with over 100 million views on YouTube, is also given credit for writing it on Forbes.
Over 50 different languages have versions of the song that various musicians have covered. Sinach is presently No. 1 on Billboard's Christian Song Writers chart for 10 weeks in a row. It is also the theme song, which is sung in numerous languages and gives faith and hope to many people who are suffering.
Song Credits 
Composer: SINACH
SongWriter: SINACH
Video Director : OSE IRIA
Audio Producer: MAYO
LYRICS SINACH WAY MAKER:
You are here
Moving in our midst
I worship you
I worship you
You are here
Working in this place
I worship you
I worship you
You are here
Moving in our midst
I worship you
I worship you
You are here
Working in this place
I worship you
I worship you
Way maker
Miracle worker
Promise keeper
Light in the darkness
My God
That is who you are
Way maker
Miracle worker
Promise keeper
Light in the darkness
My God
That is who you are
You are here
Touching every heart
I worship you
I worship you
You are here
Healing every heart
I worship you
I worship you
You are here
Turning lives around
I worship you
I worship you
You are here
Mending every heart
I worship you
I worship you
Way maker
Miracle worker
Promise keeper
Light in the darkness
My God
That is who you are
Way maker
Miracle worker
Promise keeper
Light in the darkness
My God
That is who you are
You wipe away all tears
You mend the broken heart
You're the answer to it all
Jesus
You wipe away all tears
You mend the broken heart
You're the answer to it all (to it all)
Jesus
Way maker
Miracle worker
Promise keeper
Light in the darkness
My God
That is who you are
Way maker
Miracle worker
Promise keeper
Light in the darkness
My God
That is who you are
You are here
Touching every life
I worship you
I worship you
You are here
Meeting every need
I worship you
I worship you