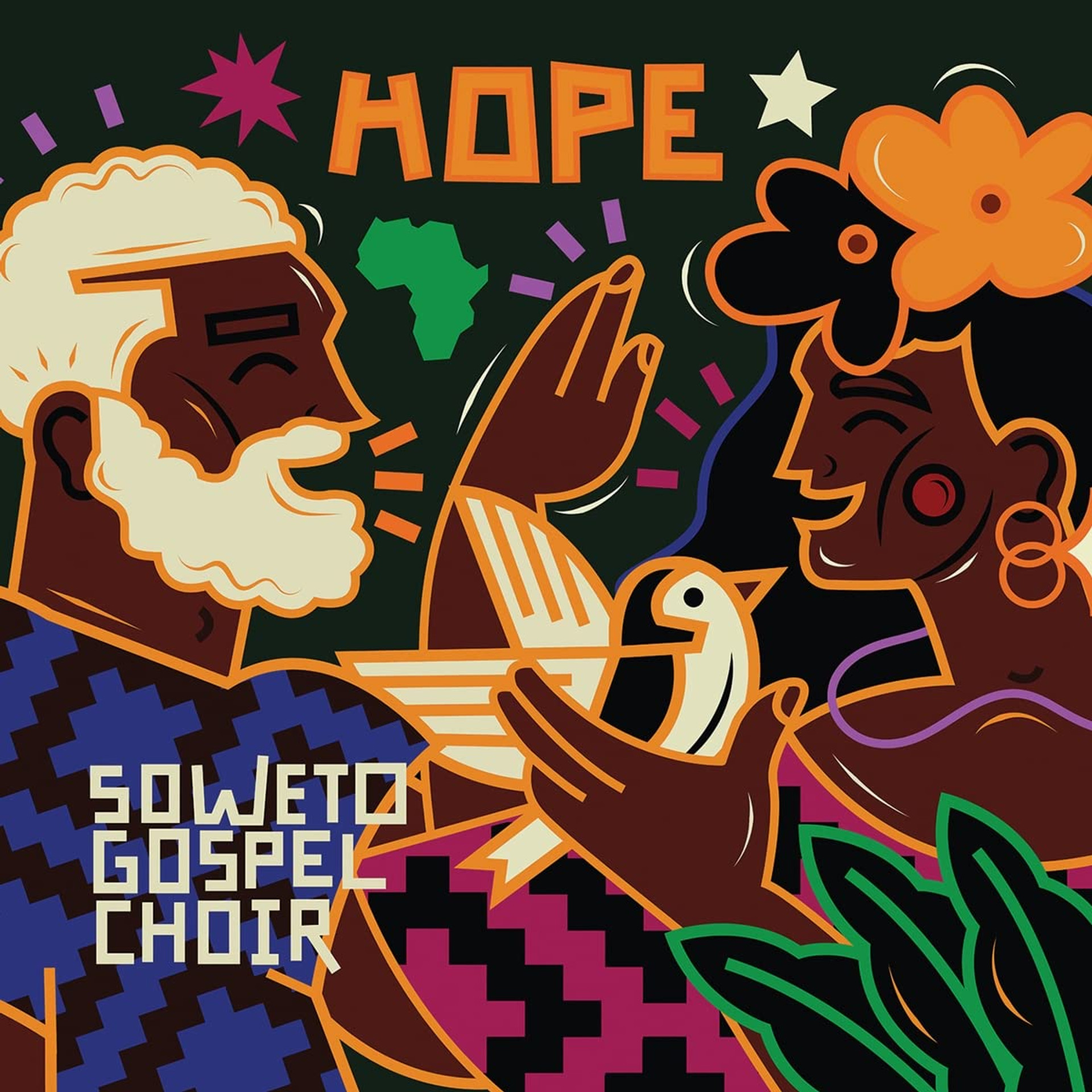 Soweto Gospel Choir, "Hope" the first new album by the two-time Grammy winners Soweto Gospel Choir in four years, is a powerful concept album built around well-known "battle songs" from the South African anti-apartheid fight and motivational American Civil Rights anthems.
With their powerful blend of American civil rights anthems, African gospel music, and freedom songs, the Soweto Gospel Choir, who are from the town of Soweto, the birthplace of South Africa's democratic movement, inspires audiences all over the world. Among the highlights of Hope are the moving performances of Curtis Mayfield's "Amen," Stevie Wonder's "Heaven Help Us All," and Hugh Masekela's "Sechaba" from the well-known play Sarafina.
Their debut album, Voices Of Heaven, was released in the US three weeks after they were founded in 2002. It quickly rose to the top of Billboard's World Music Chart. Following this achievement, the "Best Choir" category at the American Gospel Music Awards was won. From there, it only got better. One of their most remarkable performances came in 2006 at the 75th birthday celebrations of their patron, Archbishop Desmond Tutu. Where they were invited guests and performed in front of a distinguished crowd. That included former president Nelson Mandela, Mrs. Zanele Mbeki, Tokyo Sexwale, Samuel L. Jackson, Alfre Woodard, and Carlos Santana.
The Soweto Gospel Choir has also shared the stage with artists like Peter Gabriel, Bono, Queen, Jimmy Cliff. Also including Johnny Clegg, Eddie Grant, Amy Winehouse, Queen Latifah, Wyclef Jean, Aretha Franklin, and Stevie Wonder at concerts in Cape Town, Johannesburg, London, and New York as an ambassador for Nelson Mandela's 46664 campaign.