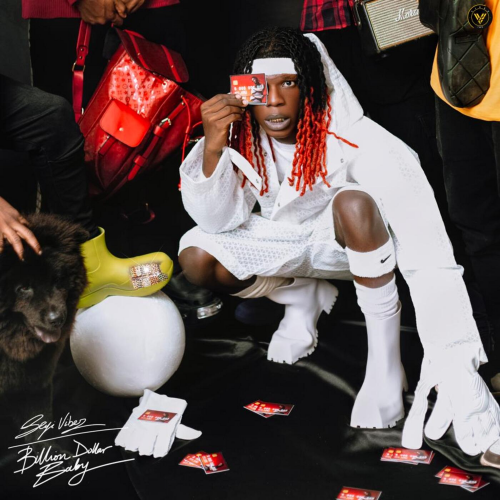 HUSTLER'S ANTHEM IS PROCLAIMED BY SEYI VIBEZ IN DEBUT STUDIO ALBUM "BILLION DOLLAR BABY."
With his recently released debut album, "Billion Dollar Baby," prolific hitmaker Seyi Vibez consolidates his long-standing efforts after enjoying the limelight as one of Africa's leading voices of street-pop music. Seyi Vibez extends the depth of his hustler's anthem narrative with this strong 11-track album, which follows his prior works, notably the internationally acclaimed "No Seyi, No Vibes EP."
Since his entry into the profession, Seyi Vibez, real name Balogun Afolabi Oluwaseyi, has won over the hearts of the "streets." Due to his experiences growing up in Ikorodu, a little buzzing town north of Lagos, Nigeria's entertainment center, the 27-year-old singer lucidly conveys the realities of every young hustler on the streets in the album.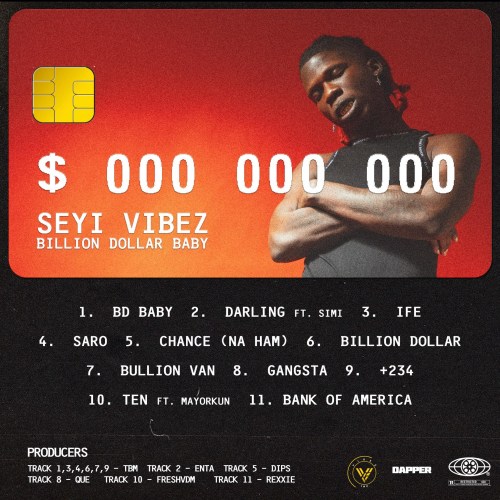 He goes on a pep-giving spree in "Billion Dollar Baby," inspiring every young listener to cultivate great dreams and see them through. He is a teacher by example; following the publication of his 2021 street hit, "God Sent," he kept up a covert momentum as an up-and-coming musician, putting out two bodies of work that helped him gain a positive reputation among listeners.
The Album is out on all platforms
DOWNLOAD HERE