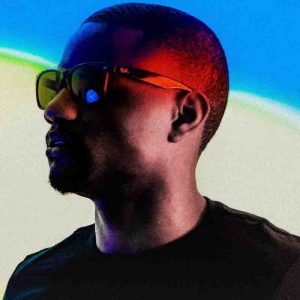 Victony and Wande Coal are joined by DJ Tunez on the new song "BAD GIRL."
Victony and Wande Coal are featured on DJ Tunez's "Bad Girl," which is presented by BT Music Worldwide. This new song is a sequel to Tunez's previous singles, "F.D.P (Fire Di Party)" with AV and "Already" with Amenix.
Bad Girl Credits
Producer: P Priime
Producer: DJ Tunez
Music Publisher: BT Music Publishing
Composer Lyricist: Michael Adeyinka
Composer: DJ Tunez
Lyricist: Anthony Victor
Lyricist: Oluwatobi Wande Ojosipe
Composer Lyricist: Joseph Charles
Composer Lyricist: Thierry Lohier
Listen and Enjoy!!!
GET ON DIGITAL STORES HERE
DJ TUNEZ BAD GIRL LYRICS
Chorus: Victony
Bad girl, don't you run away now
Fire me some things
Send me down hell now
Girl, I make that pum pum
My playground
My playground ye ye ye ye
Bad girl, don't you run away now
Fire me some things
Make I burn to hell now
Girl, I make that pum pum
My playground
My playground ye ye ye ye
Refrain: Victony
Bad girl don't
Bad girl don't
Bad girl, don't you run away now
Bad girl don't
Bad girl don't
Bad girl, don't you run away now
Verse 1: Wande Coal
Bad girl, bad girl
Bad girl, bad girl
Bad girl don't you run away now (why)
E get many things
Wey I want to say now (oh)
Pretty girls come my way now
I get many things
Wey I like to show now
Wake up in the morning with girls
Couple milli's under my bed
Hundred girls unto myself
W, hope you don't kiss and tell
Belle, she never see money like this
Like, I don't care, you can tell
Stinky rich and you know
That the money don't smell
Lyrics
Chorus: Victony
Bad girl, don't you run away now
Fire me some things
Send me down hell now
Girl, I make that pum pum
My playground
My playground ye ye ye ye
Verse 2: Victony
Girl, you do me the things
Wey go make me sing pass Wande Coal
You dey do me zigima
You dey play me post to post, eh
Make you bend down select am
Oya, break your skeleter
Make you forget who get mind
Yeah, yeah
Interlude: Wande Coal
Bad kele with the pum pum
Slim kele with the pum pum
Slim fat kele with the pum pum
Tinuke, Folake
All to my room room
Na everyday wey we dey boom boom
All my neighbors just dey watch us
We dey boom boom
DJ Tunez give them with the boom boom
Make all the girl whine their bum bum
Chorus: Victony
Bad girl, don't you run away now
Fire me some things
Send me down hell now
Girl, I make that pum pum
My playground
My playground ye ye ye ye
Outro
For all my ladies
For all babies
Sha rora ma redi