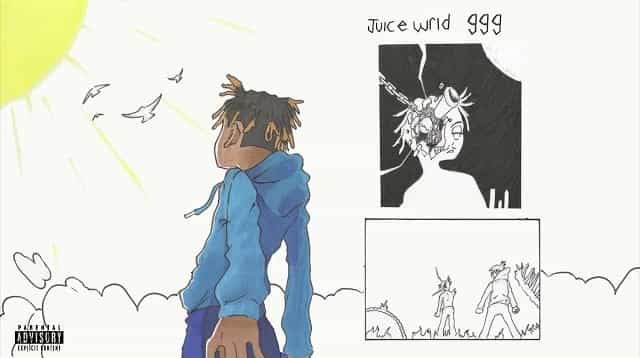 Juice Wrld In my head. Fans received another previously unheard song from the late musician on Friday, just a few weeks after the eagerly anticipated release of Juice WRLD and Marshmello's "Bye Bye."
On social media recently, people teased the release of "In My Head," including Lil Bibby, the founder of Grade A Productions. A 30-second clip titled "Rush Hour" was made available on Spotify in advance of the distribution.
On July 8, 2019, Juice WRLD was spotted on Instagram Live in London with producer Rex Kudo previewing the Intro to this song. He then entered the recording booth during the Live, probably to finish the song.
It's thought that a user on Reddit shared the song's excerpt there first. Although the clip only contains a portion of the lyrics, the whole song's existence is unknown.
STREAM HERE
Juice Wrld In My Head Lyrics
[Intro]
Mm, watching this weak ass, fake ass Fast and Furious
Oh-oh (Yeah)
Oh-oh
Uh
[Chorus]
Fill my lungs with Ganja (Ganja)
When they fill my brain with drama (Drama)
From my past, I have all this trauma (Trauma)
Getting cash, hope the racks solve my problems
But it don't work, uh, no, it won't work out (Work out, yes)
But it don't work, no, it won't work out (Yes)
Yeah, it don't work, now the pain's worse (Pain's worse)
Yeah, it's gon' hurt (Gon' hurt)
Hope it all works out (All works out)
[Refrain]
Um, I'm stuck in my head too much (I'm stuck in my—)
I'm stuck in my head, um (Head, um)
I'm stuck in my head too much (I'm stuck in my—)
[Verse 1]
Tryna see where I fell from (Fell from)
Feels like I'm in hell, um
Shibuya to Belgium
Yeah, I seen it all
Came a long way, walkin' limp from a crawl
[Refrain]
Um, I'm trapped in my head too much (My head)
I'm trapped in my head (My head)
Um, I'm trapped in my head too much (My head)
[Bridge]
They wondеr why I get high as fuck
They wonder why I gеt high so much
Um, it's because
Um, I'm trapped in my head too much
I'm trapped in my head (My head, in my head)
[Chorus]
Fill my lungs with Ganja (Ganja)
When they fill my brain with drama (Drama)
From my past, I have all this trauma (Trauma)
Getting cash, hope the racks solve my problems
But it don't work, uh, no, it won't work out (Work out, yes)
But it don't work, no, it won't work out (Yes)
Yeah, it don't work, now the pain's worse (Pain's worse)
Yeah, it's gon' hurt (Gon' hurt)
Hope it all works out (All works out)
[Verse 2]
Broken machine, no, it won't work (Won't work)
But I get cash, so she gon' twerk (Yeah)
Heartbreak Hotel (Yeah), leave a ho hurt (Oh, yeah)
'Cause I been hurt (Yeah), had a hole first (Oh, yeah)
In my chest, it made my life lifeless
Like God, how could this happen?
Losing my traction (Losing my traction)
[Refrain]
Um, I'm stuck in my head too much (Much)
I'm stuck in my head, um (Head, um)
I'm trapped and I can't run (I'm trapped in my—)
In my head, um
[Chorus]
Fill my lungs with Ganja (Ganja)
When they fill my brain with drama (Drama)
From my past, I have all this trauma (Trauma)
Getting cash, hope the racks solve my problems
But it don't work, uh, no, it won't work out (Work out, yes)
But it don't work, no, it won't work out (Yes)
Yeah, it don't work, now the pain's worse (Pain's worse)
Yeah, it's gon' hurt (Gon' hurt)
Hope it all works out (All works out)
Source: Genius Lyrics