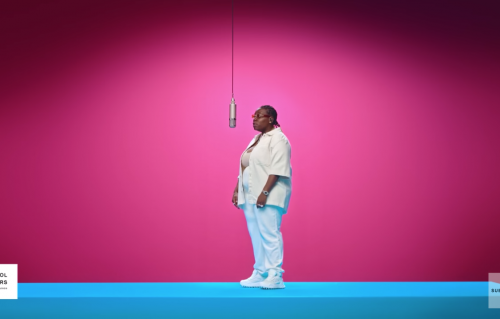 The newest COLORS jam, Teni Trouble, is available on all platforms. Buy now!
Nigerian singer, composer, and internet star TENI performs her infectious new track "TROUBLE" live on stage at COLORS.
Outstanding talent from around the world may be found on COLORS and STUDIOS, a platform for music with a particular aesthetic. COLORS focuses on the most distinctive new artists and creative sounds in an increasingly fragmented and cluttered scene.
All COLORS performances aim to produce a clean, uncluttered stage that puts the musicians center stage and allows them to perform their music without interruption. The platform recently received the mega-hit song "KU LO SA" by Nigerian musician Oxlade.
Teni Trouble Lyrics
Chorus
Let's get started from where we left off
Let's get drunk forget we're fucked up
I want you to be
I miss you from when we last saw
Let's get started from where we left off
Let's get drunk forget we're fucked up
I want you to be
I miss you
Verse 1
I want you for myself
And I don't wanna share
Don't look at no one else
'Cause it is in your eyes that I find myself
I knew you were trouble when I saw you, yeah
When I see your face
Chorus
Let's get started from where we left off
Let's get drunk forget we're fucked up
I want you
I miss you from when we last saw
Let's get started from where we left off
Let's get drunk forget we're fucked up
I want you to be
I miss you
Verse 2
Can never lie, can never lie
There something special about you, about you
No fit deny, I no fit deny
The first time I saw you, I knew
I knew you were trouble when I saw you 5x
When I see your face
Chorus
Let's get started from where we left off
Let's get drunk forget we're fucked up
I want you to be
I miss you from when we last saw
Let's get started from where we left off
Let's get drunk forget we're fucked up
I want you to be
I miss you from when we last saw