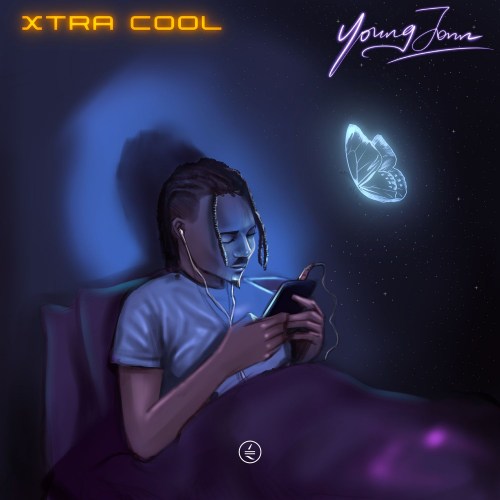 Young Jonn Xtra cool, a star of Chocolate City Music, has released another peppy tune, "Xtra Cool," off his upcoming "Love Is Not Enough" Vol. 2 EP.
Since becoming a musician and releasing his debut album along with the blockbuster song "Dada Remix" (with Davido), Youngjonn has been able to maintain a non-stop enthusiasm. Now, he returns with another banger, "Xtra Cool."
The brand-new song by Rewardbeatz, who is well-known for his outstanding work on Kizz Daniel's "Eh God" and "Buga," reinforces Young Jonn's position in the music business. Young Jonn's dedication to his new love partner is demonstrated by this upbeat, lively mix that follows the romance/love theme.
With the release of his sophomore album this year, Young Jonn is prepared to highlight once again his artistic greatness in music, and "Xtra Cool" is just the beginning.
Enjoy the music…
Stream on Digital Stores
Xtra Cool Lyrics by Xtra Cool
Verse 1
Uloma I dey on my ten toe
And I don tell you taya, make we dey like extra cool
Oh can we go back to the time when this loving sheshebere?
You know I love you but am always on the road
Girl na you put me in the mood
and I know you want tattoo
And I carry shoulder down for you jowo mafimi pa
And you don make my spinal loose
I don carry shoulder down for you jowo mafimi pa
Chorus
Omo your ringing tone no wan commot for my head
(No wan commoti for my head)
ko wale
I've never seen a girl so fine like you in my life I must confess
I must confess
Verse 2
Pe mi l'oruko koya fami ni rugbon
Soro si mi anyhow moma (Soro si mi anyhow my darling)
I know e no easy to understand me
You know I love you but I'm always on da road
Can't lie you put me in the mood
and I know you want am too
and I carry shoulder for you jowo ma fi mi pa
I don make my spinal loose (omo you don make my spinal loose)
I don carry shoulder down for you jowo ma fi mi pa
ko wale
Chorus
Omo your ringing tone no wan commot for my head
(No wan commoti for my head)
ko wale
I've never seen a girl so fine like you for my life
I must confess
Omo your ringing tone no wan commot for my head
(No wan commoti for my head)
ko wale
I've never seen a girl so fine like you for my life
I must confess