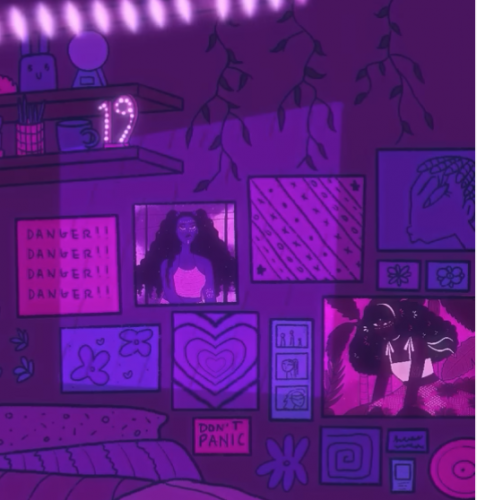 This song is a part of Ayra Starr's latest album, 19 & Dangerous Deluxe. The innovator develops her unapologetically Afropop style by teaming up with the most promising artist Zinoleesky.
Throughout 19 & Dangerous, Starr maintains her audacity and boldness, whether exhibiting her grandeur in catchy earworms or disclosing her insecurities in touching songs. When her lyrics call for it, the project's mood shifts from upbeat to sorrowful, showcasing her vocal range and emotional range.
A lovely love ballad, "Lonely" is. The album offers several tones. There is the swagger of "Cast," followed by the vulnerability of "Lonely." Ayra Starr's line in the song "Lonely" is, "If you don't like me back, know that I'm only human." Watch your language and how you interact with me.
Enjoy Lonely REFIX, which has extra vocals by Zinoleesky and a co-production from Niphkey!
Verse 1: Ayra Starr
Every night I dey cry o
Just dey blame myself
For loving you like I did (You like I did)
I go like to know your plans Oh baby
'Cause it's been four weeks of calling
You no dey pick (Yeah, you no dey pick)
Do you believe in us
See as we blend like gin and juice
Made in heaven that's me and you (That's me and you)
Do you believe in trust
Transparency in all we do
I'm so lonely
I'm missing you (I'm missing you)
Chorus: Ayra Starr

I'm lonely
Baby boy I am sorry jor
I be human being oh
I be human being oh
Miss your loving
Baby Shey you no miss me jor
I be human being oh
I be human being oh
I be human being oh
I be human being oh
I be human being oh, be human oh
I be human, I be human
Verse 2: Zinoleesky
I be with my friends all day
And I still feel lonely
Girls want to feel like you know me
Loving me back is what you owe me
Love it when you hold me
I talk about you all day when I am with my homies
Don't say you love me, show me
Put it on my body slowly
Be like I don take
'Cause put my heart at stake
Now I feel like we need a break?
Since when I don know what you taste like
When I want see you again
I see the best things when they see the worst in you
Girl I put my trust in you
You know I put my all in you
I just want to burst in you
Chorus: Zinoleesky
I'm lonely
Baby girl I am sorry jor
I be human being oh 2x
Miss your loving
Baby Shey you no miss me jor
I be human being oh 2x
You know say I be yeah yeah
I be human being oh
I'm human 2x