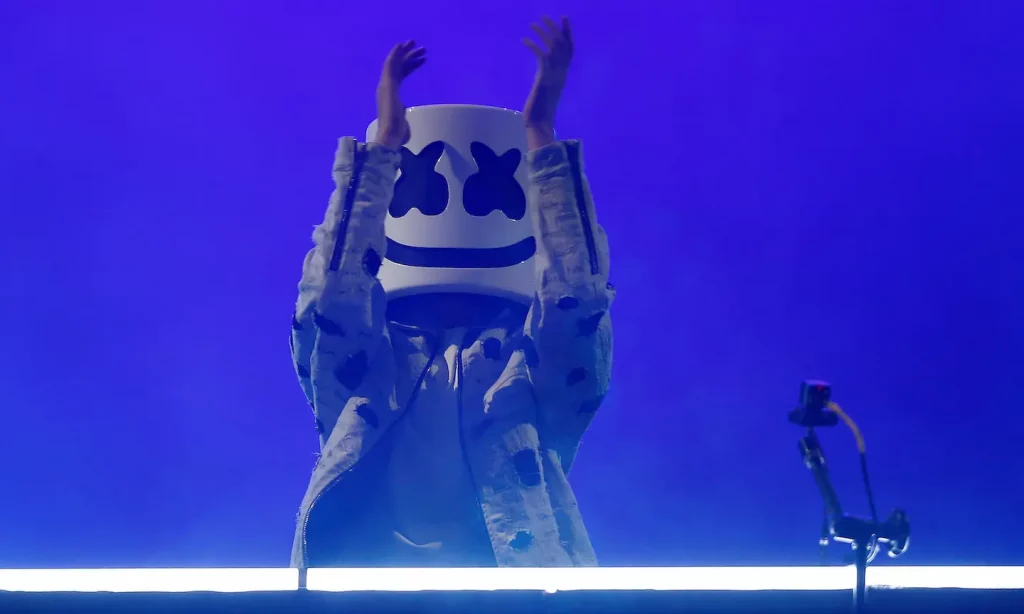 Marshmello Bye Bye in collaboration with the late multi-Platinum selling musician and songwriter Juice WRLD, Grammy-nominated, chart-topping artist Marshmello has released a new song titled "Bye Bye."
The tune is accompanied by a surreal music video about a boy who accidentally drops money into an enigmatic vintage arcade machine and is then propelled across time and space.
The latest single marks Marshmello and Juice WRLD's third joint single. They previously collaborated on Juice WRLD's first posthumous album, Legends Never Die, which included the big smashes "Come & Go" and "Hate The Other Side." Both songs have 1.7 billion combined global streams to date and debuted in the top 10 of the Billboard Hot 100.
Following the success of Marshmello and Khalid's most recent track, "Numb," comes "Bye Bye." The song received over 210 million streams and appeared on the Billboard Hot 100 for more than 14 weeks.
Along with remixing the enduring "Heavy Action" theme song for Monday Night Football and the NFL, Marshmello was also selected the music curator for the 2022–23 NFL season. In July of last year, he also made history by becoming the first artist to work with Coca-Cola to develop a special edition flavor.
Notable Lyrics Marshmello Bye Bye
Alright, Mello made it right Bye-bye, bye-bye Oh my, get out my life She said, "Why?" (Mello made it right). I hit her with a bye-bye, bye-bye You're out your mind I'm out of pills. And you're out of lies It stays dark outside. Even when it's daytime Like, bye-bye, bye-bye Uh, bye-bye, bye-bye Um, see you later, uh Girl. I got a question for you, yeah, I need a favor (Uh) Turn yourself back to a demon.
I'm a demon slayer (Uh) Hell-proof to the core, take me to your lair (Uh) Uh. Hella persuasive Hella curved animation. Like The Matrix Percocet, body achin', stomach achin' Feel like it's a fucking earthquake where my brain is(Uh) Oh.
Hell's Kitchen blazing, cooking coke up for slave messes. Bloody apron I remember having dreamcatchers when I was lighting Set that bitch on fire. All my dreams have been coming true since (they coming true since).