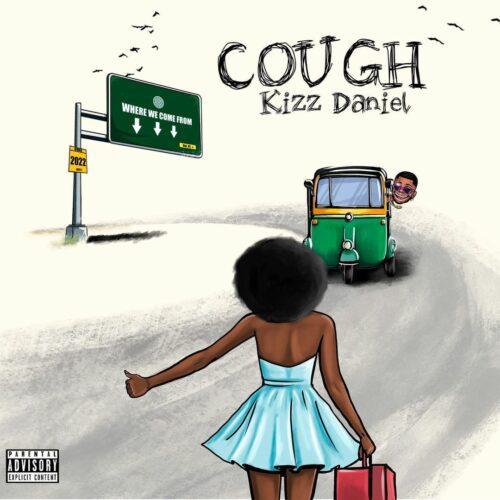 Kizz Daniel Cough. You won't be able to resist the high-energy dance music of "Cough" (Odo), Kizz Daniel's second official single of 2022. He has been working hard to maintain the high standard of his music since breaking new ground with his "Buga", which features Tekno, the king of afrobeat. His final album, released in 2021, contained the songs "Pour Me Water," "Lie," and "Oshe."
Kizz Daniel is also one of the few music artists from Nigeria to achieve the achievement of never having a negative song from the start of their career.
He consumes a lot of afrobeat and transforms it into his own special food. With his brand-new hit "Cough," Kizz Daniel stands out from the crowd thanks to his musical talent (Odo).
Last but not least, Kizz Daniel has been tempting us with the possibility of a brand-new studio album before the end of the year, and based on his prior work, we can assume that it will be a contender for album of the year. Tempoe and Blaise Beatz, two accomplished musicians, completed the music production quickly.
Lyrics Kizz Daniel Cough
I want to flex my love (ehe)
I wan impress (ehe)
And I want to carry my love away (ehe)
To a place she loves (ehe)
Ah my woman woman (ehe)
I wan impress (ehe)
And I want to carry my love away (ehe)
To a place she loves (ehe)
Doyewu doyewu
Odoyewu yeh, Odoyewu
Doyewu doyewu
Odoyewu yeh, Odoyewu
Doyewu doyewu
Odoyewu yeh, Odoyewu
Doyewu doyewu
Odoyewu yeh, Odoyewu