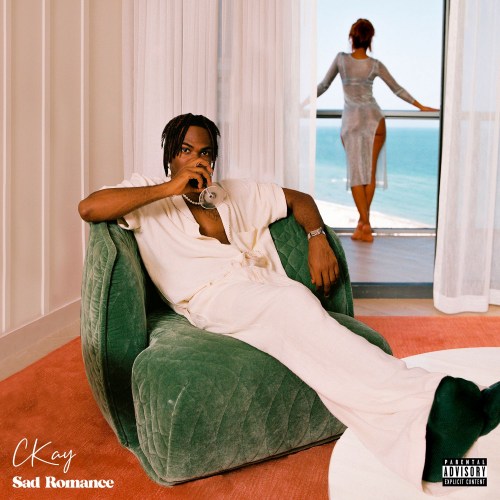 CKay Sad Romance Album.
Following the enormous success of "Love Nwantiti" and its most recent singles. "Emiliana," "Watawi," and "You," the artist's debut album is released. On CKay, the singer, songwriter, and producer's moving Afrobeats come into their own. Real lyricism and supple melodies are used by the musician, real name Chukwuka Ekweani. To convey his journey through romantic relationships.
Sad Romance combines saxophones, keys, log drumming, and violins in an organic way to infuse Afropop with languid soul, seductive R&B, jazzy orchestration, and Afrohouse. The dualistic "Samson and Delilah" with Mayra Andrade combines the energizing amapiano on the Davido and Focalistic-assisted "WATAWI". Unrepentant acoustics of "You Cheated, I Cheated Too," and seductive overtones of "Come Close" with the tropical motifs.
Sad Romance's duet with Ronisia, "Lose You," which enfolds French lyrics inside its passionate, soprano soundscapes, best exemplifies the album's synthesis of sounds and cultures. Ayra Starr, Focalistic, Davido, Abidoza, Mayra Andrade, and Ronisia are among the performers. Enjoy the CKay Sad Romance album down below.
STREAM ON DIGITAL STORES