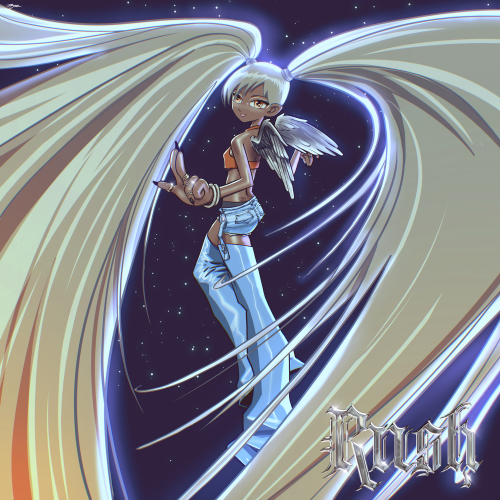 Ayra Starr Rush. The Mavin icon has amassed over 256 MILLION streams and over 100 MILLION YouTube views, making her Africa's fastest-rising new music artist. The soon-to-be-released Deluxe Edition of her critically praised "19 & Dangerous" album includes "Rush."
September 16, 2022: Ayra Starr, one of Africa's most popular young musicians, has returned with the scorching post-summer single "Rush." The much awaited new song is an excerpt from her critically acclaimed album "19 & Dangerous," which will shortly be released in a Deluxe Edition.
The Gen Z trailblazer's strong lyrics, which reflect her laser-sharp emphasis on blazing her own way, is infuse throughout the rhythmic song. The 20-year-old singer-songwriter is quickly forging her own path toward dominance on a worldwide scale.
Ayra made her live performance debut in the UK at Wireless Festival when Cardi B was the opening act, and she also toured the US with Koffee this year. One of Spotify's global RADAR artists, the platform's emerging artist program, has endorsed the rising sensation.
'Rush' follows closely behind Ayra's most recent cross-genre partnerships with Skip Marley, 'Jane,' and
Stalk Ashley and Tiana Major9, "Worth My While," by Manny Norté. She released "ASE," a vivacious Afro-soul COLORS exclusive track, earlier this summer.
A number of yra's collaborations also benefited from her strong stage presence and unflinching attitude, including "Love Don't Cost A Dime" with Magixx, "Options" with L.A.X., "Call" with Iyanya, "Comforter" with ElGrandeToto, and a remix of "Roadside" with Mahalia and Rema.
She collaborated on the song "Overdose" with other Mavin Records artists including Boy Spyce, LADIPOE, Magixx, and crayon to celebrate the label's recent 10th anniversary.
Recap
Ayra Starr has been lauded by NME as "the teen driving her generation's sonic revolution" after making her breakthrough with 'Away'. At the beginning of last year. Ayra has received praise from publications such as Pitchfork, Rolling Stone, NME, The FADER, Dazed, Crack, The Face, British Vogue, and others. For her ability to combine sensuous vocals with honest lyrics that capture the tenacity, resiliency, and growing pains of her generation.
The coming-of-age record "19 & Dangerous" by Ayra is overflowing with bold yet vulnerable spirit. 'Bloody Samaritan,' a video that has gathered over 60 million TikTok views. The most recently received the prestigious Viewer's Choice Award at the 2022 Headies Award, is among the highlights. Other standouts from the album include the dance-floor fillers "Fashion Killer" and "Bridgertn," as well as "Beggie Beggie" starring CKay.