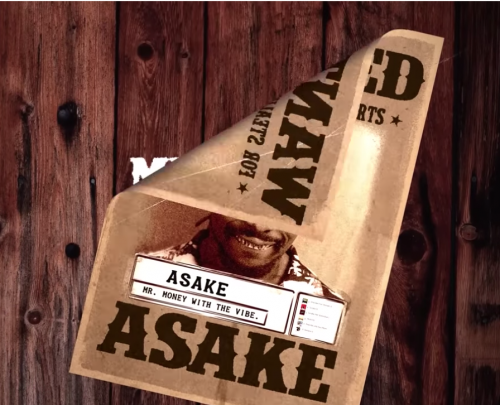 Asake Nzaza… YBNL and EMPIRE present "Nzaza," the title of Track 8 from Ololade Mi Asake's debut album #MMWTV.
There are 12 songs on Asake's "Mr. Money With The Vibe" album, two of which have Russ and Burna Boy on them. It features his previous number-one singles., "Terminator," "Peace Be Unto You," and "Sungba" (Remix).
DULL, ORGANISE, DUPE, MUSE, JOHA, NZAZA, OTOTO, REASON, and SUNMOMI are the new songs on the album. All tracks on MMWTV were produced, mixed, and mastered by Magicsticks.
Nzaza is a motivating song that will "Gbe" all of Asake's followers "Debe." Asake describes in this masterwork how he left his family behind to pursue his aspirations, hustle, and fight on the streets before The Fame. To express his story, he uses some good vibrations, gorgeous music, and catchy words. In many people's minds, this would be free rent.
Asake Nzaza Enjoy!!!