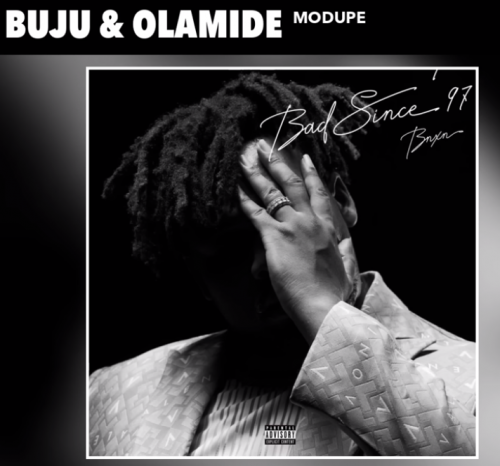 BNXN Modupe ft. Olamide… BNXN, also known as Buju, teams up with Olamide Baddo to produce the contemplative song "Modupe" (I'm Grateful). The track is the lead single from "Bad Since '97," the most current EP by BNXN".
Buju explains how he obtained Olamide's hot verse for this motivational song and how he recorded it;
"The word "modupe" in Yoruba means I'm appreciative. When I was recording this song, I was thinking about my trip, the encounters I've had thus far, and how grateful I am for everything.
I felt the want to emotionally thank God for everything that has happened over the years, including my accomplishment. When he recorded it, Olamide told me he enjoyed it and that it was the first time in a long time that he had.
The song "Modupe," which translates as "Thankful or Grateful," has BNXN (Buju) and Olamide thanking God for sparing them from being killed by Sapa, for rescuing them from the trenches, and for making them the best among the rest.