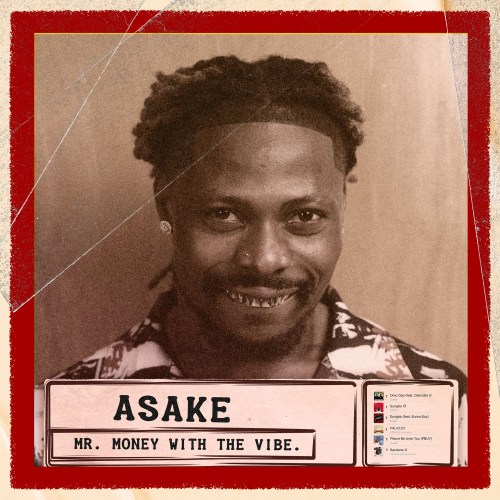 Asake Mr Money With The Vibe Album… Asake, the current raving phenomenon, has released his long-awaited MMWTV album.
Asake, a Nigerian Afro-pop musician, broke over in 2020 with "Lady," an infectiously peppy song with a quick pace and positive feelings. Over the next two years, he continued to grow his fan base with new singles including "Mr. Money". And the well-known Olamide duet "Omo Ope."
After his 2022 debut single, Omo Ope, he released an EP with the name "Ololade." Throughout his debut EP, Ololade Asake, the rookie combines bouncy beats with Yoruba gospel and fuji themes to reflect on his unfolding path and offer gratitude to God. Given the oriki-infused name of the act, there are no real shocks there.
Twelve songs make up Asake's debut album, "Mr Money With The Vibe," two of which have Russ and Burna Boy on them. The smash hits "Sungba" (Remix), "Peace Be Unto You," and "Terminator" are all contained in it.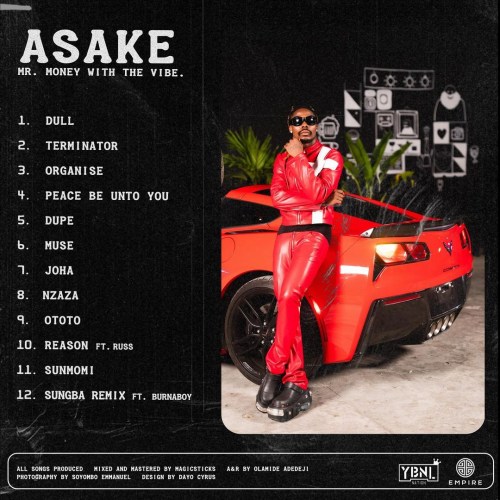 DULL, ORGANISE, DUPE, MUSE, JOHA, NZAZA, OTOTO, REASON, and SUNMOMI are some of the album's new songs. Enjoy the complete project below as produced by Magicsticks;