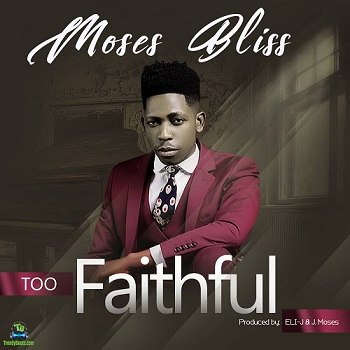 Get Moses Bliss' spectacular and Spirit-filled praise song Too Faithful, written by the multi-talented gospel musician and songwriter.
This song is a powerful act of worship that centers our attention on God's unfailing love for everyone.
The song "Too Faithful" is the 4th song on his album also titled "Too Faithful".
Listed and stay blessed.
Moses Bliss – Too Faithful Lyrics
You are who You are yesterday, today and forever more
What You say, is what You do
You never fail, You never change
You are faithful till the end
Faithful God, I worship You, I worship You!
Refrain:
You're too faithful to fail me
You're too faithful to disappoint me
You've proven Yourself in my life
And I've come to realize
You're too faithful to fail me (Repeat)
Oh, dah dah….
(From the Top)
Oh God, You are too loving to me
You're too loving to leave me halfway
What you start, You always finish
And I've come to realize (that)
You're too loving to leave me (Repeat)
(Refrain)
You are too committed to leave me, oh Jesus!
You're too consistent to leave me halfway
What you start, You always finish
Lord I've come to realize
That You're too faithful to fail me
What you start, You always finish
Lord, I'm here to testify
You're too faithful to fail me