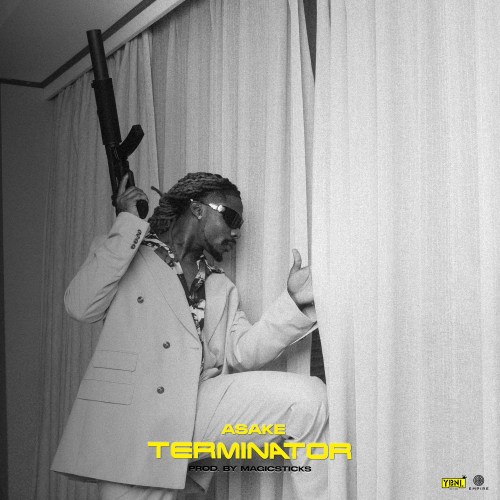 Terminator Asake Ololade Mi Asake, the current rave sensation. A YBNL buzzing artist deliver the official audio of the much anticipated single, TERMINATOR. The entire song was worth the wait. Following the enormous success of his debut hit single and EP from 2022, this new banger was released.
Ololade Asake, a newcomer, uses his debut EP, the self-titled Ololade Asake, to reflect on his life's path and express gratitude to God. This is to be expected for an act whose name is rooted in oriki (Yoruba praise poetry). YBNL is still one of the most revered cathedrals of Afrobeats, which is essentially spiritual.
Asake continues to be relevant while providing us with back-to-back hits.
When you listen to his bangers, they sound identical and different at the same time because he adds his distinctive flavor to the rhythm and melody.
It was worthwhile waiting for the new Magicstick song, "Terminator." This jam was previewed by Asake in July, and it quickly gained popularity. He released a new version today, the official audio of which features a brand-new verse, a nice hook, and a lovely chorus.
Listen and enjoy Asake – terminator….